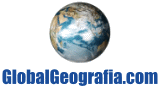 On the island of Cuba you can find both towns rich in history and culture, starting from the capital Havana, as well as paradisiacal beaches and more rural and mountainous landscapes.

The cities of Trinidad and Camagüey offer very picturesque views with colorful houses and everyday life that flows quietly, while in Santiago we can admire an imposing castle that reminds us of the period in which pirates frequented this area.

In Cuba you can also find splendid beaches, such as those of Cayo Coco and Varadero, but also more mountainous and wild environments, with waterfalls, lush valleys, forests and national parks.